About Washi Paper Mosaics
My Washi Paper Mosaics are presented by size in the Galleries & Shopping menu item above.  Most are presented with white mats and black frames, although a few can be found with brown frames or black mats. As with any piece of fine art, my mosaics should not be hung in direct sunlight.
The paper I use is Japanese Chiyogami, which is a type of Washi Paper. The white base paper used to be made by hand, and it is now made by machine. The white base papers are hand silk-screened with acrylic paint in a labor intensive process. Chiyogami is a very resilient, long-lasting paper.
The mosaics are finished with an acrylic finish to seal and protect them. They make wonderful gifts and come is a wide range of sizes and price ranges.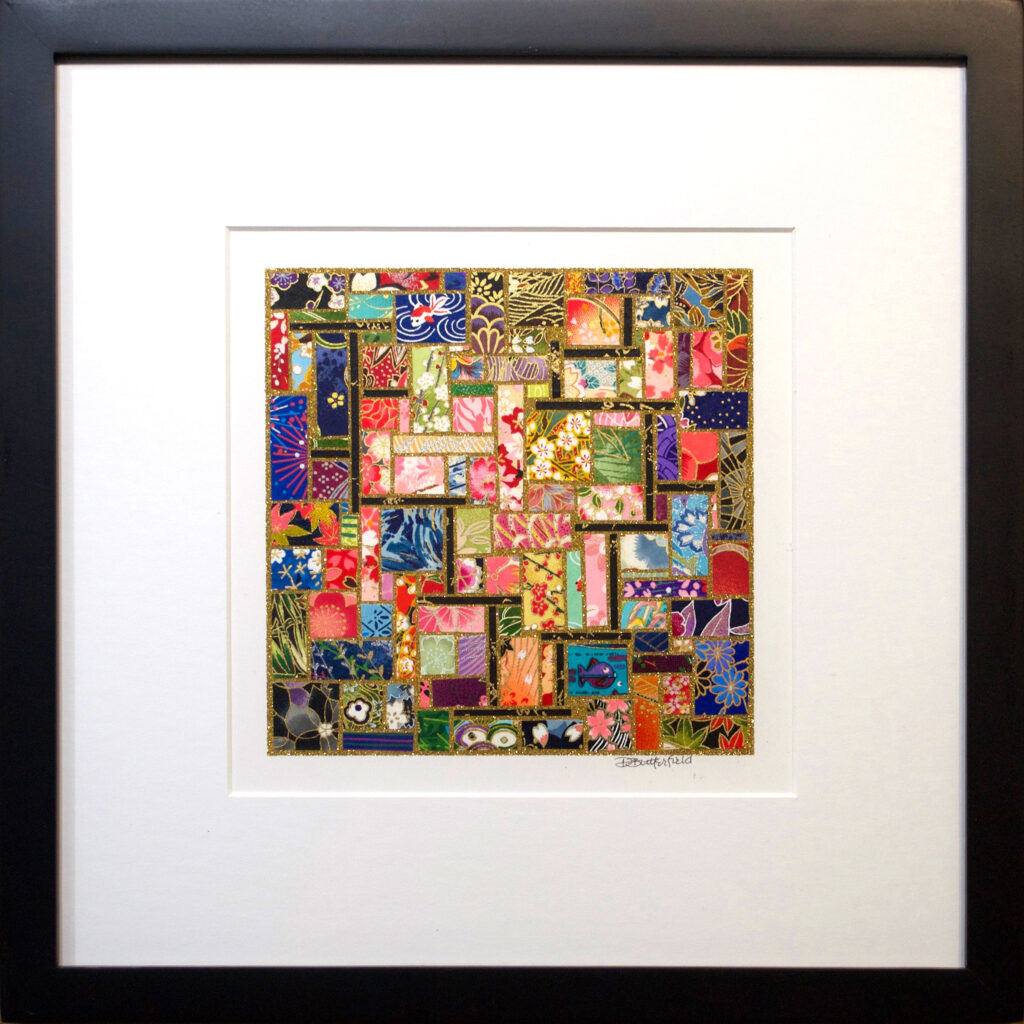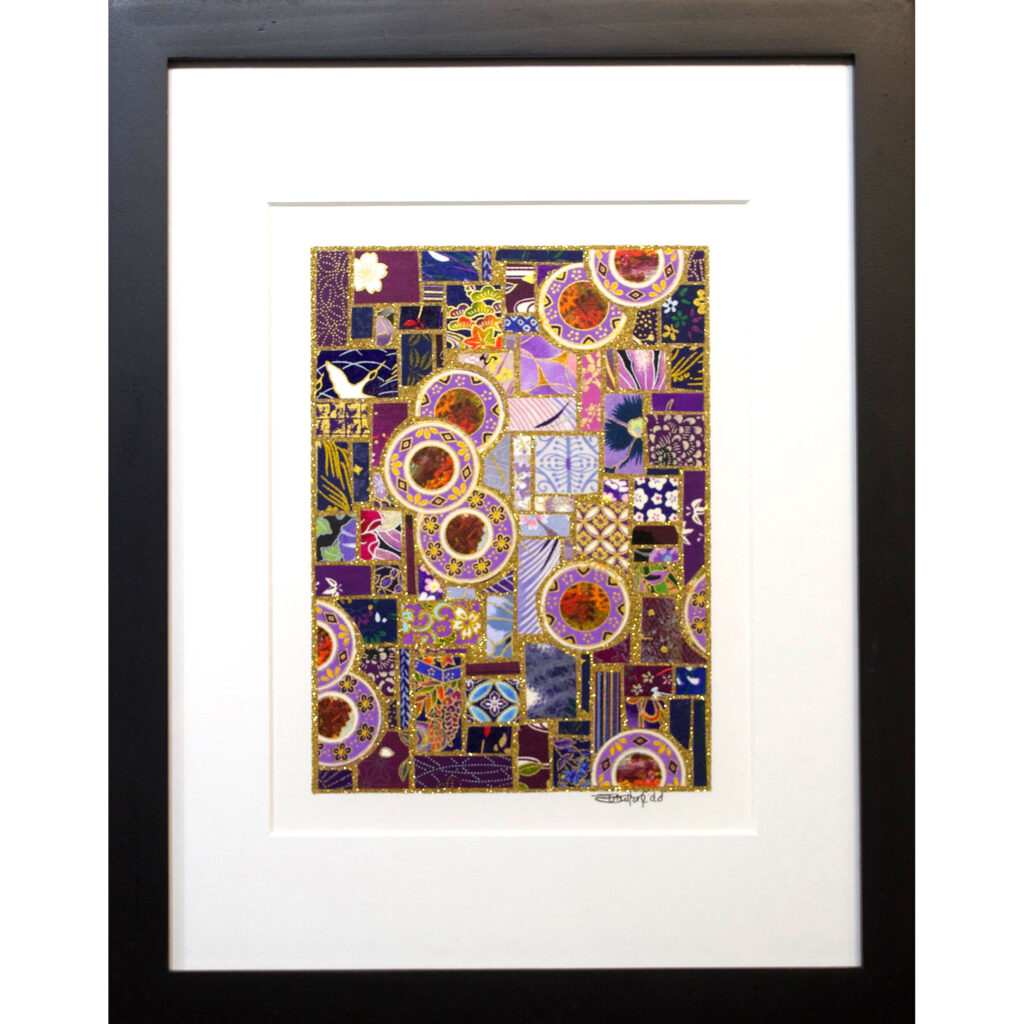 My Inspiration
The inspiration for my Washi Paper Mosaics came from my dear friend, Susan, who showed me the technique she learned in a class. We made small, 2″ x 3″ mosaics to adorn gift cards. I had already fallen in love with Washi Paper, and this new way of using it intrigued me. I continued collecting Washi Paper and in 2006, I created a 6″ x 8″ mosaic called Coat of Many Colors. I framed and matted it, and presented it in my church's annual holiday art show. The piece received considerable response and quickly sold. Sadly, I neglected to take a photo of the piece, so I don't have an image of it.
The following year, I created three more Washi Paper Mosaics for the annual art show, and I recall that at least one of the pieces sold. My experimenting with Washi Paper grew into the collection presented in the Washi Mosaic Galleries shown on this site. I do my best to keep the site up to date, so do check back for my latest work, join my email list or follow me on Facebook.
My first Washi Paper Mosaics were framed in an 11″ x 14″ frame. Visitors to my booth began asking for larger sizes, so I added larger sizes. Later, I added several smaller sizes because I wanted my Washi Paper Mosaics to be within the reach of people just starting to appreciate art. The lower price ranges also make them great gift items. 
The process for making Washi Paper Mosaics involves many stages, from cutting to paper placement to applying the fine art glitter, detailing and finishing. It isn't until the excess glitter is removed that I really know how the piece will look. A few have been disappointing; most of them have thrilled me, sometimes to the point of tears. I truly love making these pieces, and I hope you enjoy exploring them in the Galleries on this site.